DEUTSCHES KAMERATEAM UND SERVICE PRODUKTION IN SPANIEN
Popular Pictures – seit über 10 Jahren zuverlässiger [Produktions-Partner] für internationale Broadcaster, Produktionsfirmen, Agenturen und Industrie-Kunden in Spanien und Weltweit. Wir drehen für verschiedene TV-Sender, Produktionsfirmen, Unternehmen, Werbe-Agenturen und Corporate-Kunden: ARD, arte, BR, CNN, CNBC, DISCOVERY CHANNEL, EBU, euronews, France24, HR, Kabel1, NDR, ProSieben, SAT1, SWR, RTL, WARNER BROS. Germany, 360º GEO Die Reportage, WDR, DHL, HUAWEI, Hewlett Packard, McKinsey, Microsoft, Intel, Deutsche Telekom, SANDOZ, Bayer-Healthcare, Novartis, Pfizer, REWE Group, Daimler, Volkswagen, Barcelona World Race, UEFA Champions League, Volvo Ocean Race, SEAT sind nur einige unserer Endkunden. Wir kennen die Dreh- und Produktionsbedingungen in Spanien, arbeiten in [zweisprachigen, multinationalen Teams] und wissen um die Anforderungen und Arbeitsabläufe deutscher TV-Redaktionen und Sender. Wir sprechen Spanisch, Katalanisch, Deutsch und Englisch. Professionelle Technik, gut ausgebildete, [zweisprachige Crews] und Produktionserfahrung in Spanien sind nur einige unserer Stärken.
Matthias is highly professional, quick and always knows what is needed by the producer and which picture best suits the story. Always willing to go the extra mile with a smile, Matthias is a pleasure to work with and an asset to any team.
Lena Rasmus
Senior Production Manager - Warner Bros Germany
We took very nice pictures with a drone over Mallorca. It was nice to see with how much commitment and know-how the colleagues did. Thanks a lot for this.
Michael Nussbaum
Producer at WDR (German public broadcaster)
I have repeatedly worked with Matthias in UEFA Champions League productions. Matthias is a skilled and professional cameraman.
Poul Gejel
Technical Operations Manager at TV2, Denmark
Reliable, useable and a pleasure to work with.
D. Fox
Director, Barcelona World Race documentaries on CNN
Really appreciated all the help and can hopefully work together again soon.
S. Conwell
CNBC International
The filming in Barcelona with Matthias Popp's crew was first-rate. A great team, fantastic pictures, incredible commitment. We shot TV features and got everything out of the story that we needed, from early in the morning to 11.30 at night - a long day, but as we got it all in the can we didn't need another day of filming.
Sabina Wolf
TV Journalist at ARD (German Broadcaster)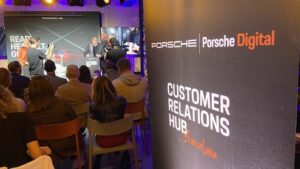 Deutsches Kamerateam in Barcelona, Spanien Deutscher Vor-Ort Producer mit zweisprachigem  Kameramann in Barcelona mit Sony 4K Kamera-Equipment und Gimbal für Event-Videos und Interview-Produktion während der
Read More »
Deutscher Produktions-Assistent und zweisprachiger Tontechniker für Spotify Musik Produktion Es hat großen Spaß gemacht, die Spotify Creator House Werbe-Produktion mit zahlreichen Influencern in der Nähe
Read More »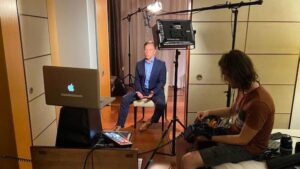 TV-Doku Produktion in Barcelona mit zweisprachigem Kamera-Team für 60 Minutes Australia Lichtsetzender Kameramann mit zweisprachiger TV-Crew (Kamerateam, Tontechniker, Producer) für 60 Minutes Australia TV-Doku-Dreh in
Read More »
VON A WIE ANDALUSIEN… BIS Z WIE ZARAGOZA​
Ob Alicante, Almeria, Barcelona, Bilbao, Cadiz, Granada, Madrid, Malaga, Mallorca, Marbella, Murcia, Palma, Pamplona, Sevilla, Tarragona, Valencia oder Zaragoza – wir kennen Ihre Location. Profitieren Sie von unserer langjährigen Erfahrung im Land, einem hervorragenden Netzwerk auf lokaler Ebene und guten Kenntnissen von Land, Leuten und kulturellen Besonderheiten.
Sparen Sie sich zusätzliche Flug- und Hotelkosten, teures Übergepäck und unnötigen Stress durch Sprachbarrieren. 
Nutzen Sie Ihre Produktionszeit vor Ort so effektiv wie möglich. Unsere Vor-Ort-Erfahrung, Sprach- und Landes-Kenntnisse sowie professionelle Teams und Equipment garantieren einen reibungslosen und kosteneffizienten Ablauf ihrer Produktion in Spanien.
Wollte man in einem Satz zusammenfassen, wofür POPULAR PICTURES steht, wäre es: 
WIR LIEBEN WAS WIR TUN - UND UNSERE KUNDEN AUCH!